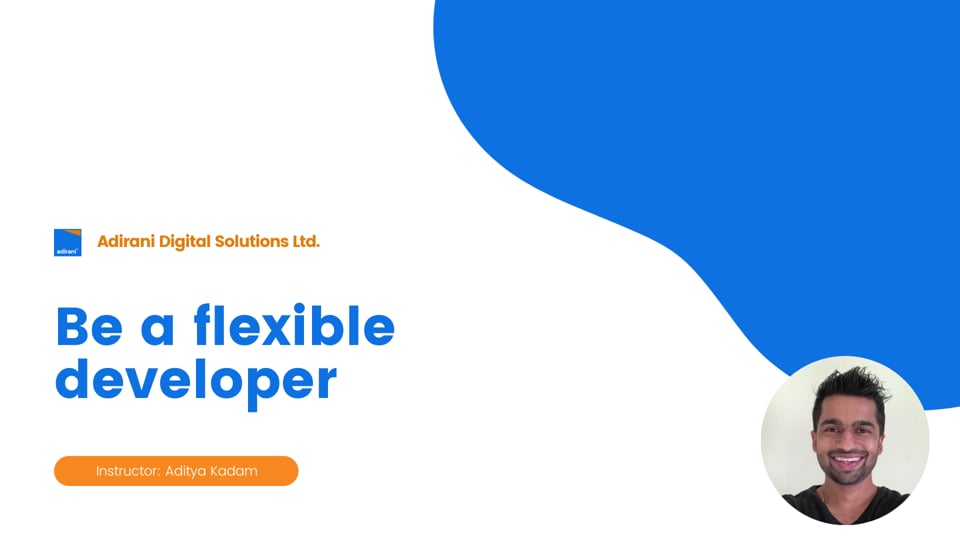 Master class Flexible dev 2023
Technology changes rapidly. As a developer, it is important to keep yourself up to date with what's happening around you. But it could be very daunting to know everything and keep up with the pace. Even if you agree to focus on one niche, even their things could change rapidly.
Today technology X is in demand tomorrow technology Y will be in demand. Today technology X is better, and tomorrow technology Y could be better.
What if there is an easy way to be a flexible developer? What if you don't have to know everything but just some things and you can build up on that? What if there was an easy process to help you adapt to any new technology you learn? Is it really possible?
In this video, Aditya will be sharing his 10+ years of experience in programming how he became a flexible developer and how you could become one as well. It's not just theoretical but he will be giving you some practical examples which will help in your learning journey.
The course is just for 45 minutes and it is completely free. All you need to do is subscribe to our newsletter and you are good to go.